Cascade Flooring America—Countertops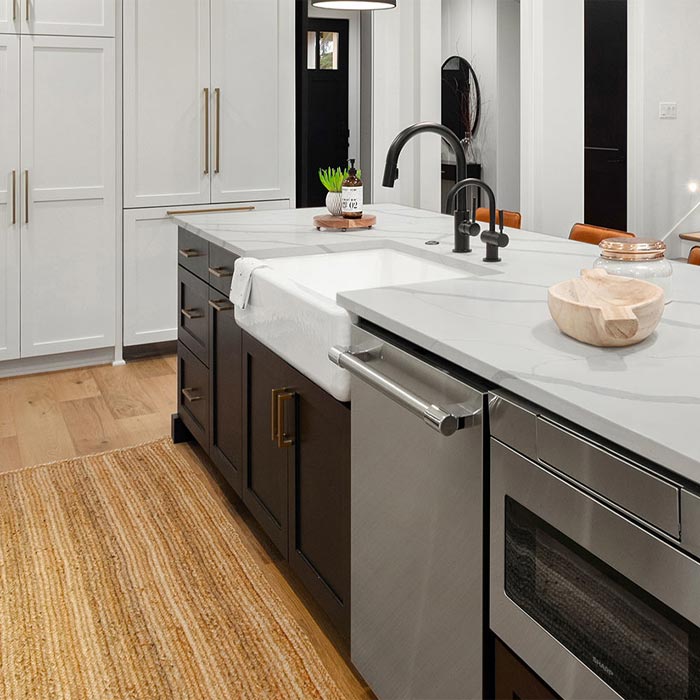 Stylish and Durable Quartz, Natural Stone, and Laminate Countertops

At Cascade Flooring America, you'll find design professionals who are ready to help you choose the right countertop for your home. Our elegant Quartz countertops feature innovative colors including marble looks and colorful stone textures. We also have a large selection of natural stone countertops, including Soapstone, Marble, and Granite with gorgeous natural textures. Our laminate countertops offer a variety of unique styles without breaking the budget.

Regardless of the material that you choose, you'll find our countertops are easy to maintain, highly durable, customizable, and competitively priced. Visit our showroom to speak to a specialist today.


VISIT SHOWROOM

Countertops for Every Style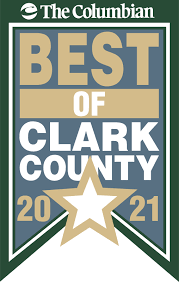 Best of Clark County - 8 Consecutive Years

+
Quartz countertops offer high-glamour styles and life-long durability. Whether you're looking for marble-look quartz, concrete, matte, or midnight colors, we have a huge selection of quartz countertops in a wide range of colors. Quartz is also easy to clean and resistant to heat and scratches.
+
Natural stone countertops offer customers unique textures and decorative flair that can stand up to stains and day-to-day use. Whether you're chooseing marble, soapstone, granite, or quartzite, Cascade Flooring America has a variety of options for you to choose from.
+
Our lamiante countertops are stain and moisture resistant, scratch resistant, and are budget-friendly. You won't be limited with style choice, either. There are endless possibilities with a variety of texture and finish options. Choose from granite, marble, stone, textiles, and wood looks.
+
Cascade Flooring America will provide a thorough estimate, all plans, required permits and a detailed schedule with a guarantee not to exceed the specified contract amount. In preparing your plan all project details and scope of work are clearly written, detailed and explained, so you know what you're going to get and when it is going to happen. We provide contractor services, project management and expertise to complete your renovation project on-time and within budget. Please visit Cascade Flooring America Showroom to see what Cascade's Kitchen & Bath Division has to offer.
+
Yes, Cascade Flooring America offers a wide selection of quartz, wood, and laminate countertops. Whether you have a specific style in mind or simply want to browse, we have plenty of countertop options to choose from.
+
Cascade Flooring America has worked with thousands of homeowners to redesign their space—including new floors, window coverings, countertops, and more. We have more than 100 Google reviews and have won 'Best of Clark County' for the past eight years. We have a team of experts ready to help you with everything from product selection to installation. Visit our showroom today to learn more.

Schedule a Consultation

Our team of experts is ready to help you choose the right countertop for your home. Start your next project by scheduling a consultation with Cascade Flooring America today.

Our Reviews




Stephen F.

"We just completed a kitchen update and had our countertops done through Cascade Flooring. They were easy to work with, provided outstanding service and the countertop is better than we imagined. Jeff was most helpful throughout the process of material and style selection. We will definitely be back. We also had all laminate flooring in our home replaced and again we most pleased with selection, installation and the sales service with Jeff. They made the process easy."





Beth T.

"We had a awesome experience working with Kevan! We got a new floor, countertops and backsplash. Kevan went the extra miles throughout the entire prices, helping us pick what we needed, and then again when we changed our minds. The installation was smooth and professional. Everything looks great! Thank you so much!"





Gary D.

"We were looking to renovate and upgrade our kitchen from the standard contractor-grade cabinets and counters. Our realtor suggested we take a look at Cascade Flooring America since they do much more than flooring. When we arrived, we were greeted by Jeff and we feel incredibly fortunate because he provided a remarkable experience... We are grateful to him and the installation team - they did great! Can't wait to tackle the rest of the house."

READ OUR REVIEWS